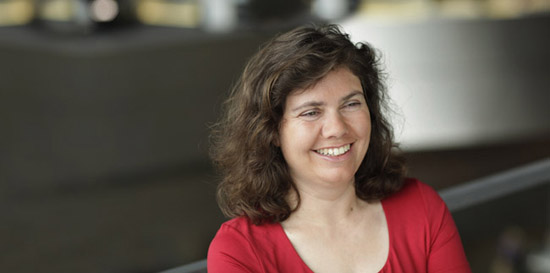 Hi, my name is Elisabeth Hölzl and I live in Munich, Germany.
WordPress
My main focus at the moment is developing WordPress web sites for clients as well as for fellow web workers. We build custom themes or customize themes, usually the ones crafted by Elmastudio. Check out our portfolio.
I enjoy being part of the WordPress community. Kirsten and I started WP MeetUp Munich late in 2013. It's alive and growing and it's a lot of fun to meet all kinds of interesting people who are working with WordPress in one way or the other.
When I am not working..
I have two more or less grown-up sons and two smooth collies to keep me busy. To relax I love to read or be outside, swim, ride my bike, hike or just try to grow some vegetables in our backyard.
Cooking has always been something I enjoy a lot. I love to cook mostly vegetarian dishes, with lots of fresh ingredients from local farmers if possible.
Coffee is also an essential. We did a lot of experimenting and are proud owners of a portafilter espresso machine that answers to the name of "Miss Silvia". Miss Silvia is accompanied by Rocky, the coffee grinder. Ever since we also found out that there is Caffe Fausto, a small coffee roaster, right here in Munich (espresso) life is really good!
The downside of this: It can get pretty tough to find a place that makes real good espresso or cappuccino.